Brandeis Photos
Barbara Toby Stack
under construction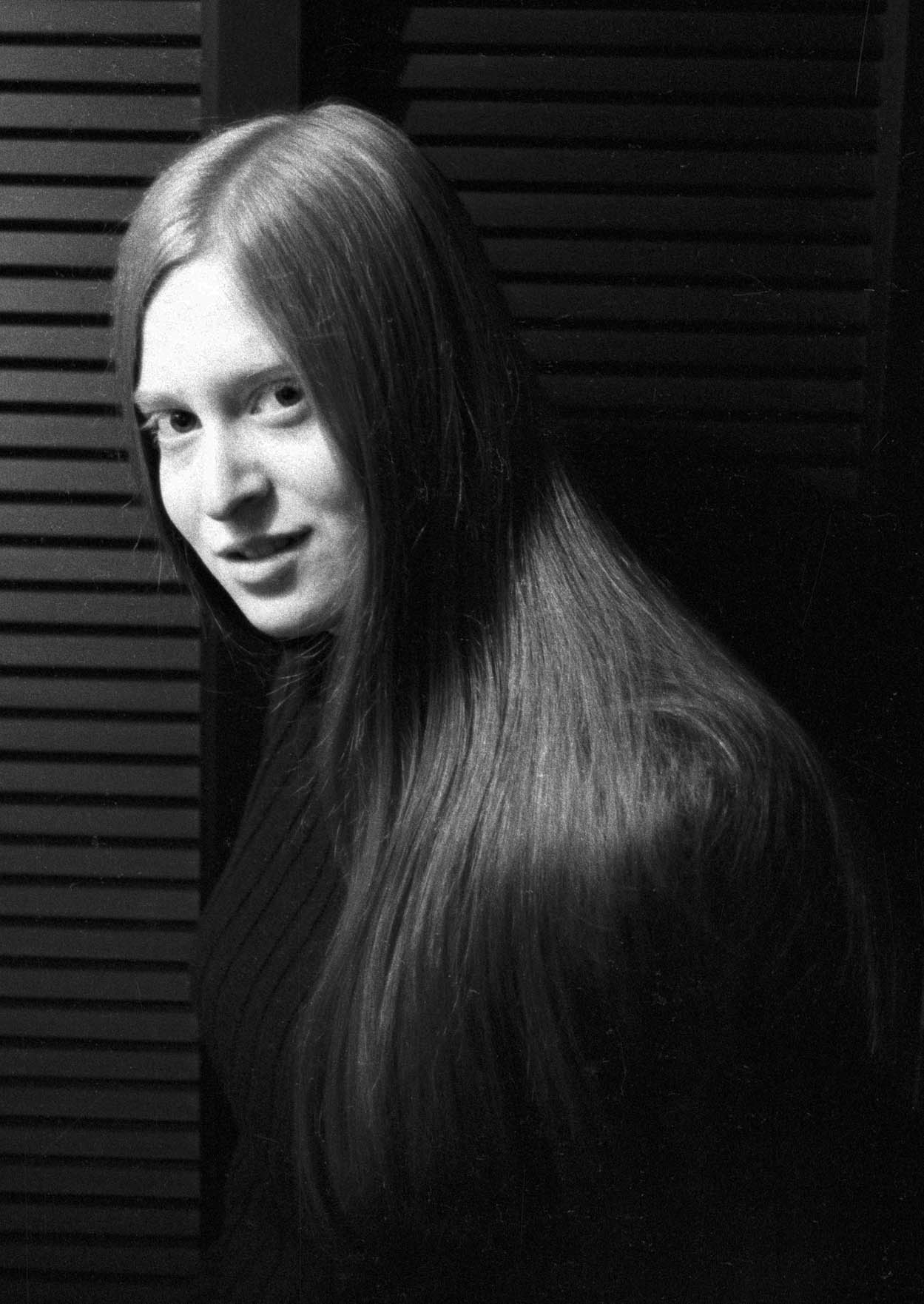 1967 in Brandeis Dorm. Photo by Walter Zimmerman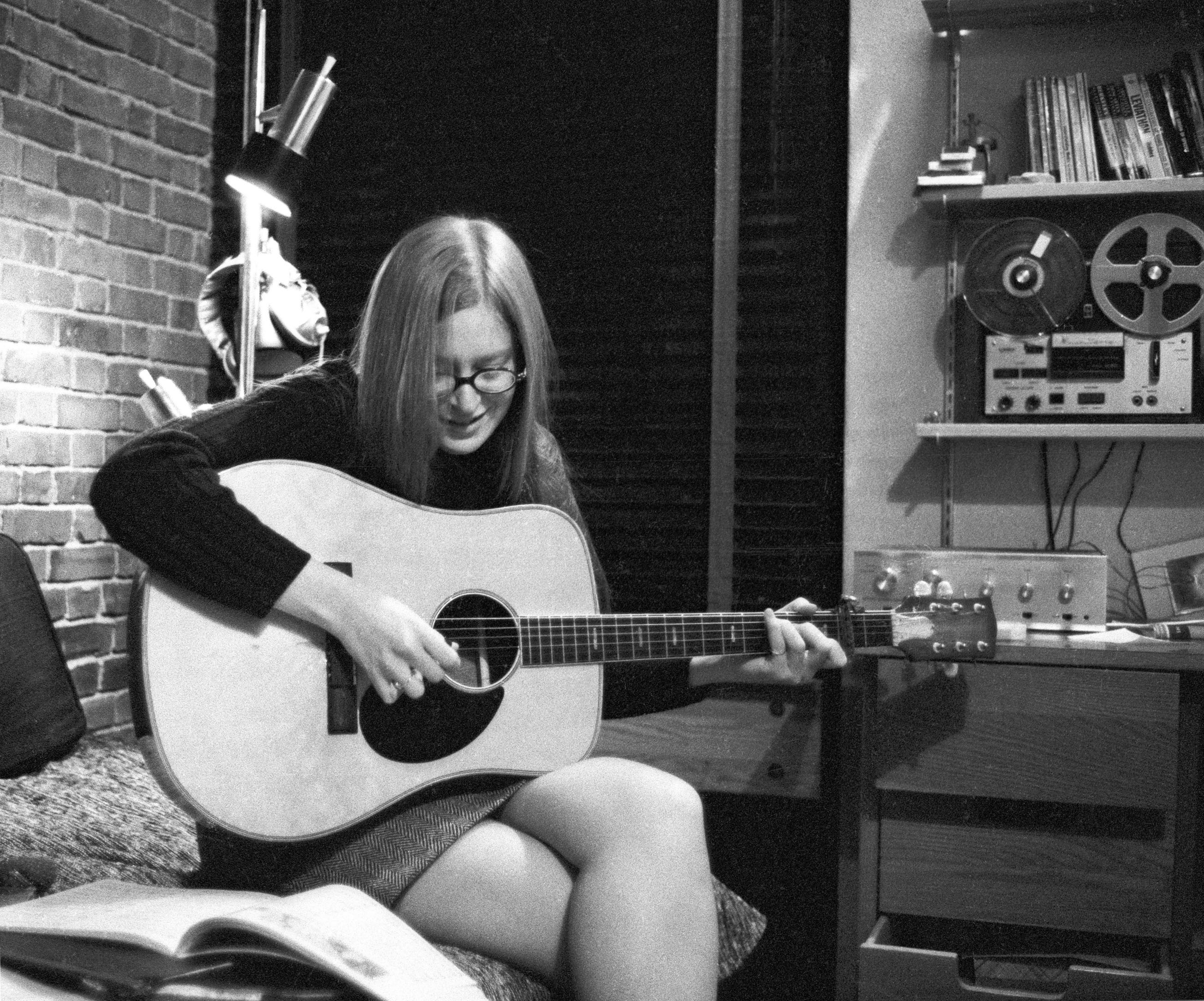 1967 in Brandeis Dorm, East, with my second guitar and Dynaco SCA-35 that I built from a kit and customized. Photo by Walter Zimmerman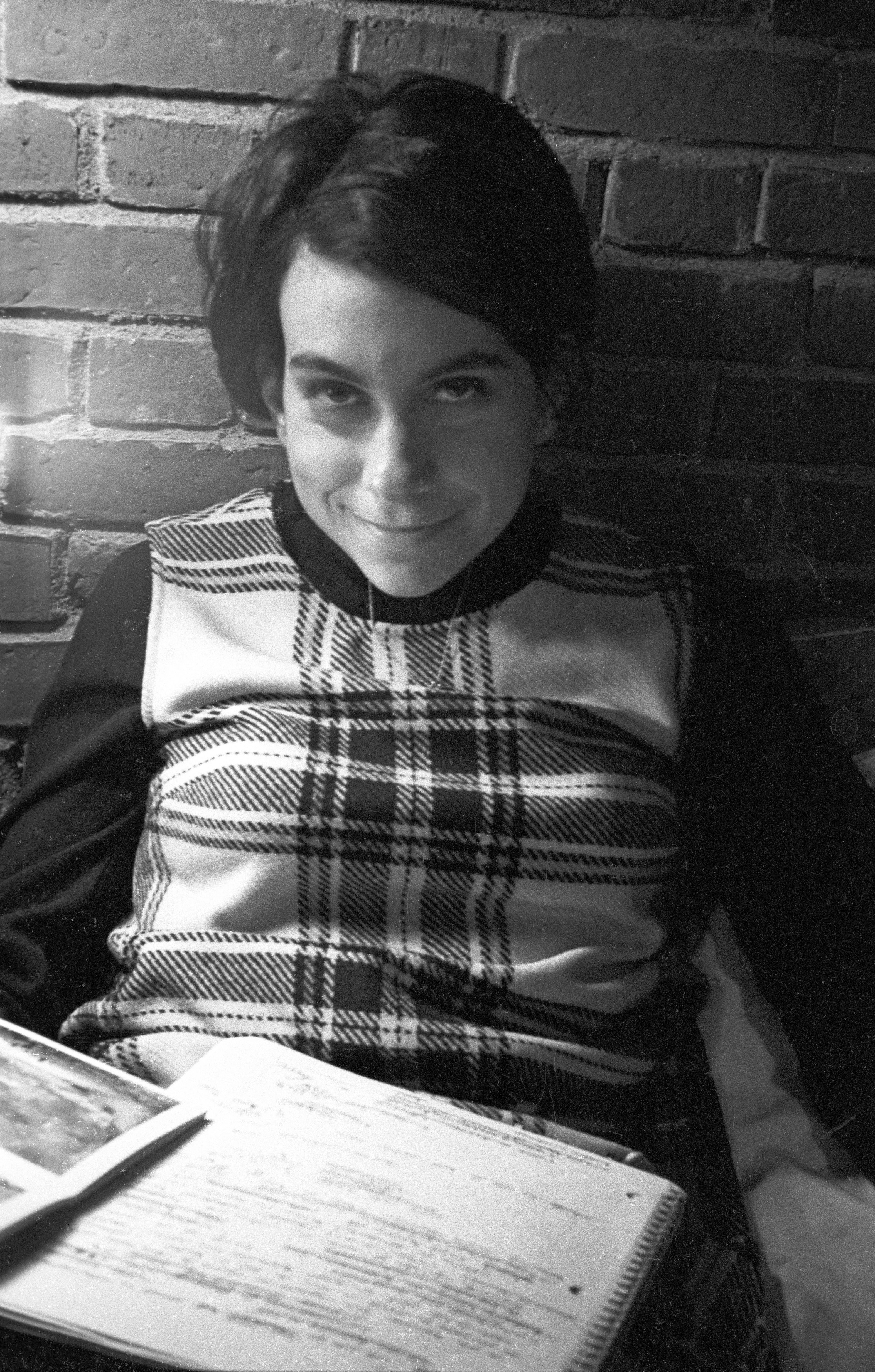 1967: Carol Richman taken with the loan of Wally Zimmerman's Miranda Sensorex.

1967: Janet Lehr with light sphere traken with Wally's camera.

1967: Janet Lehr drawing of Barbara

1968: Bob Rosner loaned me a camera

1969 March: BTS with new camera, a Miranda Sensorex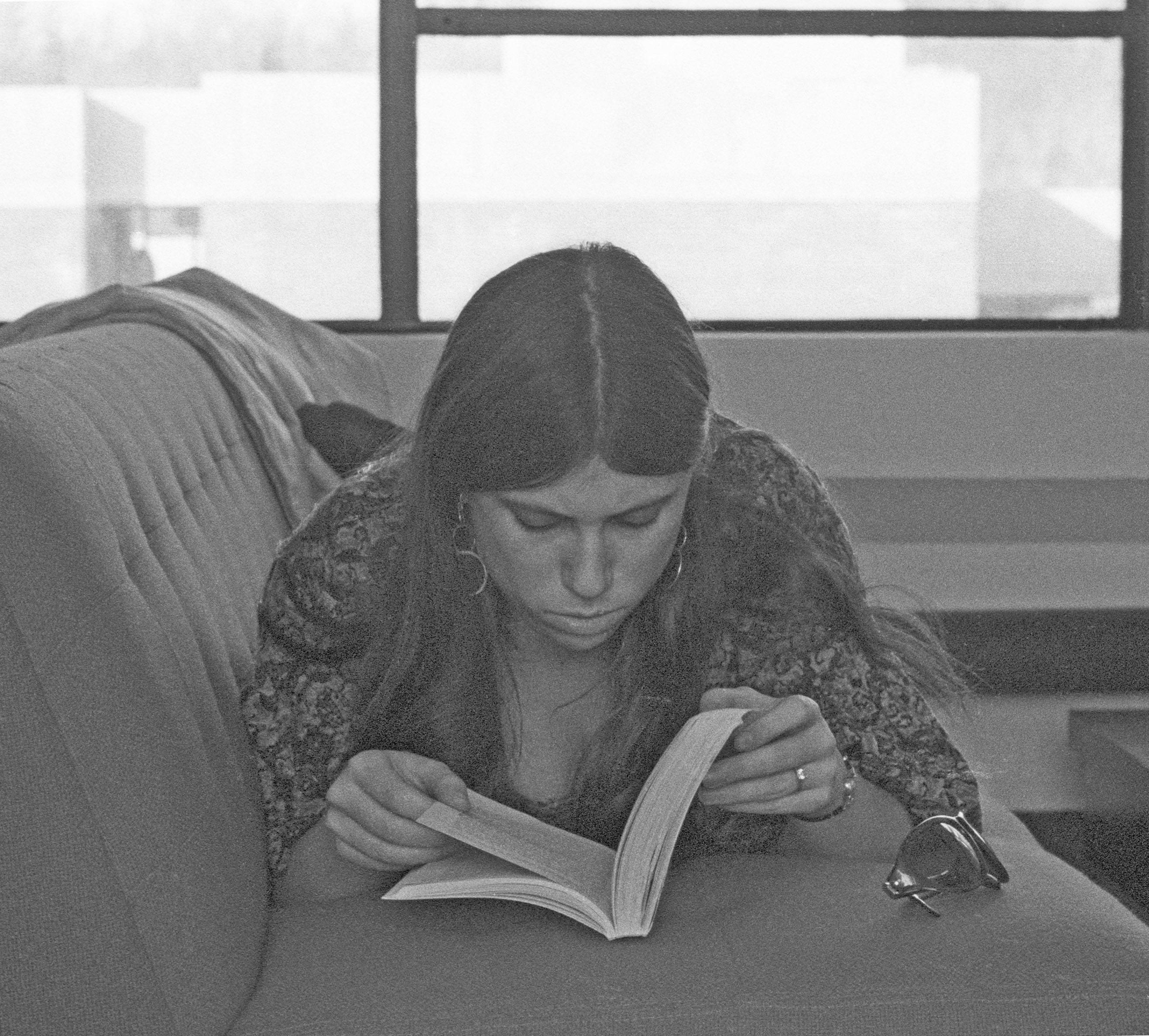 February 1969: First Miranda Roll: Brandeis: Janet Lehr Jackel

March 1969: Roslyn Basley. It was stereo, the still-new thrill!
I was very much the stereo evangelist.
1969 Thanksgiving weekend: Ithaca, NY, chez Jackel:
Rosner drove his Volkswagon out from Cambridge through an enormous snow storm. Nick Racheotes was in the front seat and I in the back.
Rosner not only drove, but kept us entertained with happy physics stories like "What is a function."


Ritchie Weiss & Bob Rosner

October 1971: Bob and Marsha Rosner
1970 July Wally Zimmerman in Canada
the effect on the right was not done in Photoshop, but in the darkroom with a neg/pos sandwich.
Brandeis and the Berkeley Free Speech Movement

© Barbara Toby Stack