Photos of Barbara Toby Stack

May 20, 2019, Manchester, NH: Richard Thorner photo.

what I said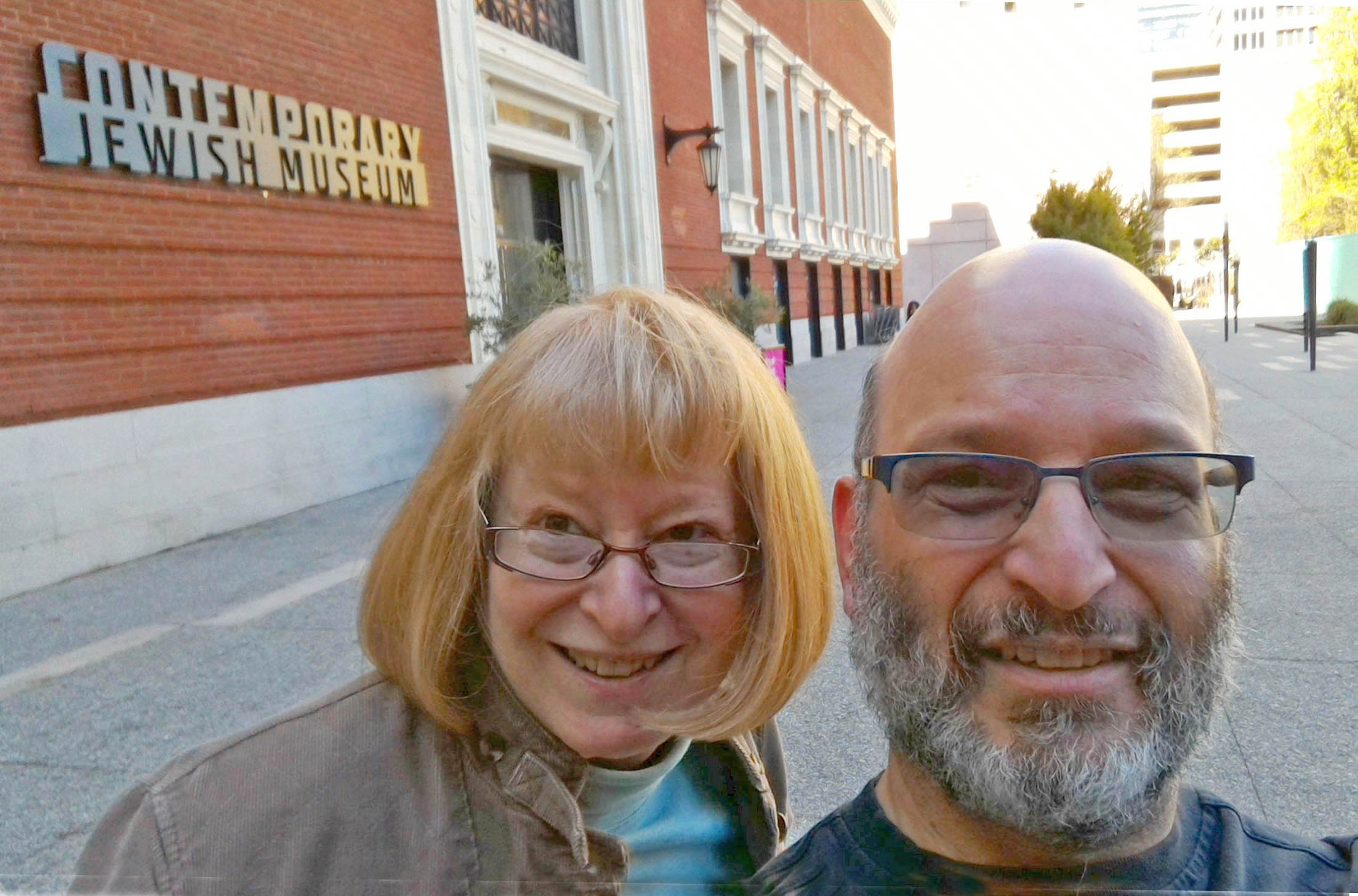 April 3, 2016, San Francisco: Met terrific third cousin Alan K'necht for the first time.
Altstein family and Nowy Dwor Town Leader in Jewish Gen.

October 1, 2014: back in Sproul Plaza with the FSM. Howard Harawitz photo.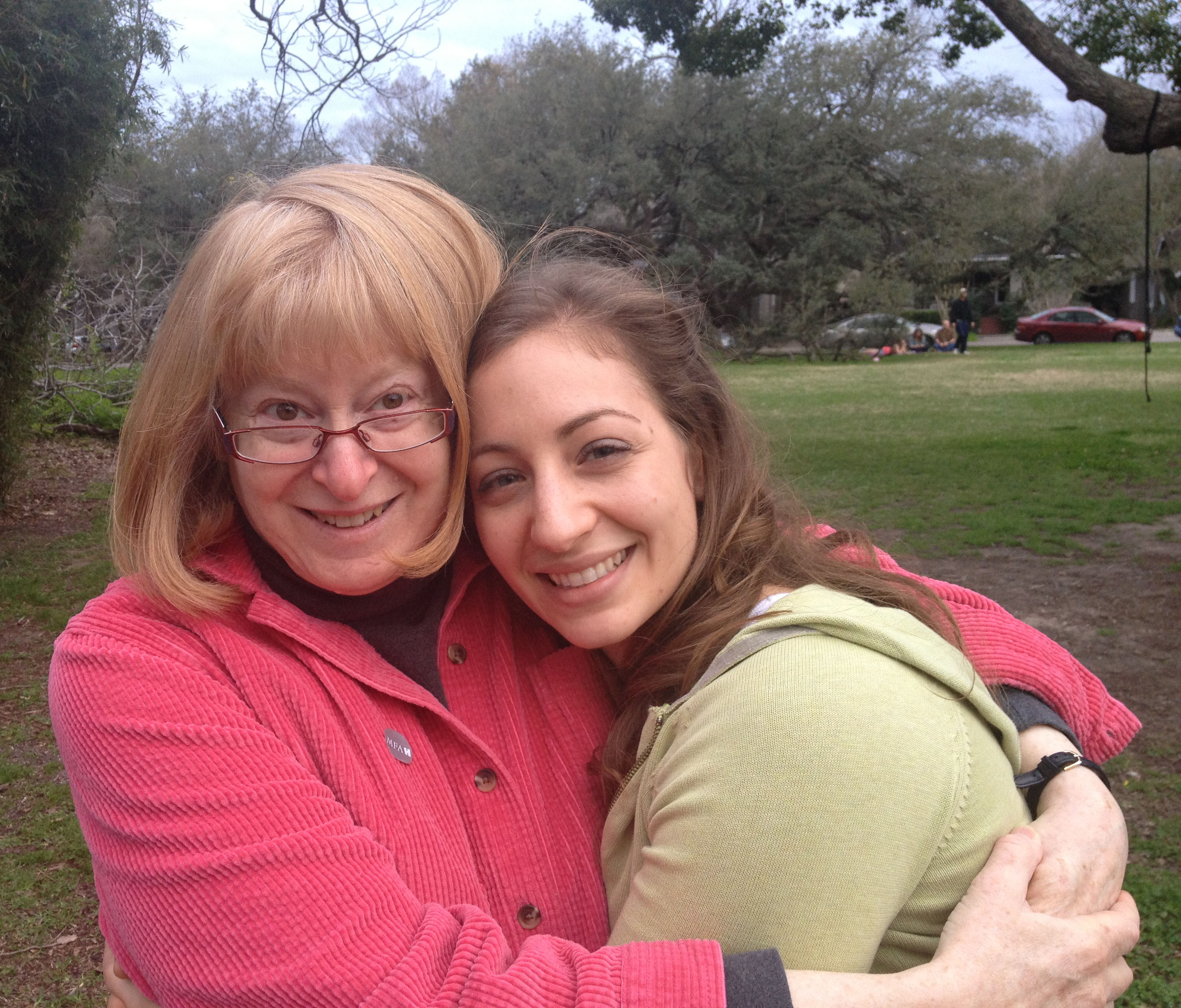 February 24, 2013 Houston: BTS and niece Dorian Sobel. Ellen Stack photo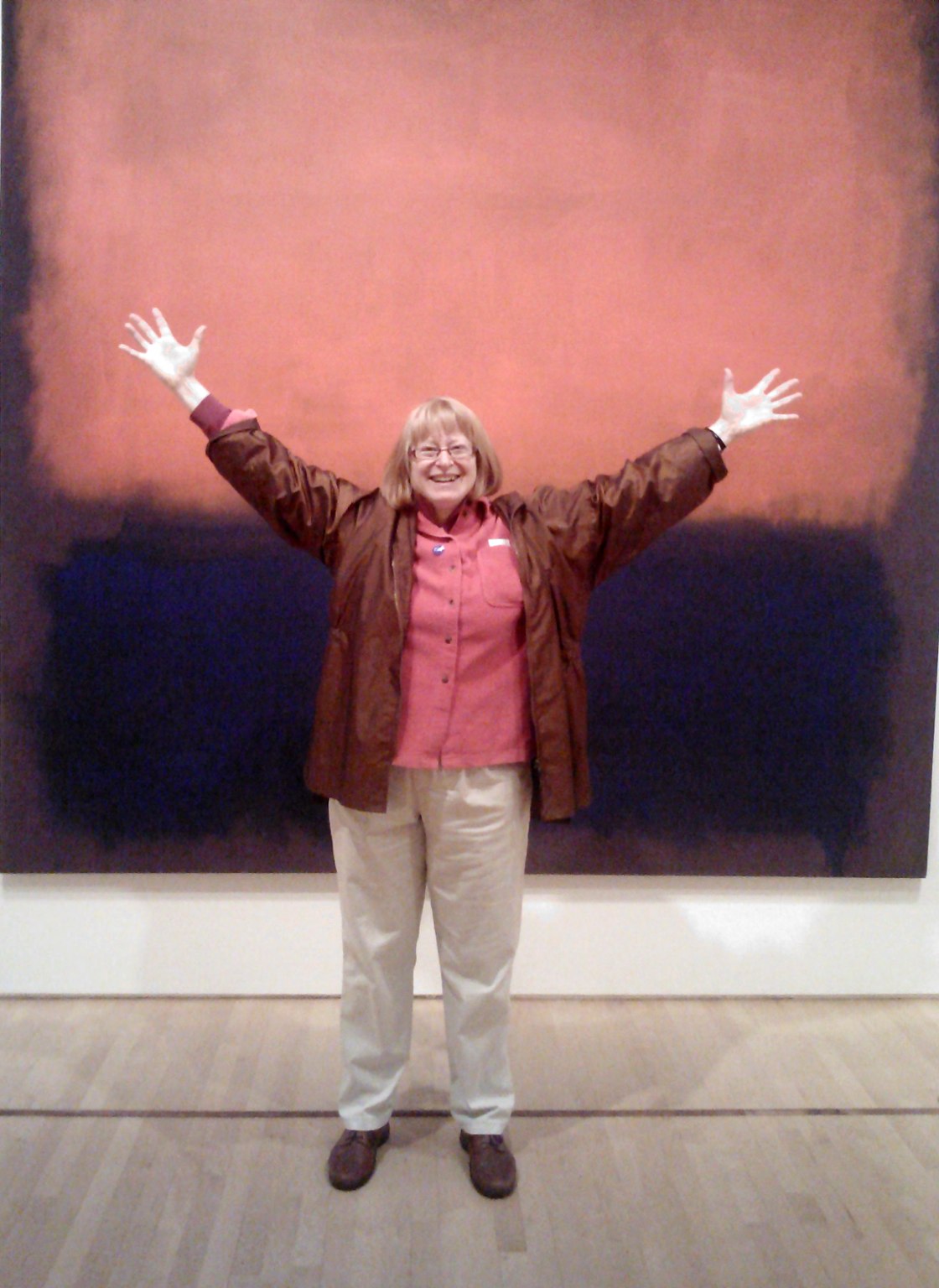 February 5, 2013, San Francisco Museum of Modern Art: Barbara loves Rothko No. 14! Photo by Arianna Siegel.

September 15, 2012: Greek Theatre, Berkeley: Mavis Staples and Bonnie Raitt Concert: Barbara Dane took me backstage!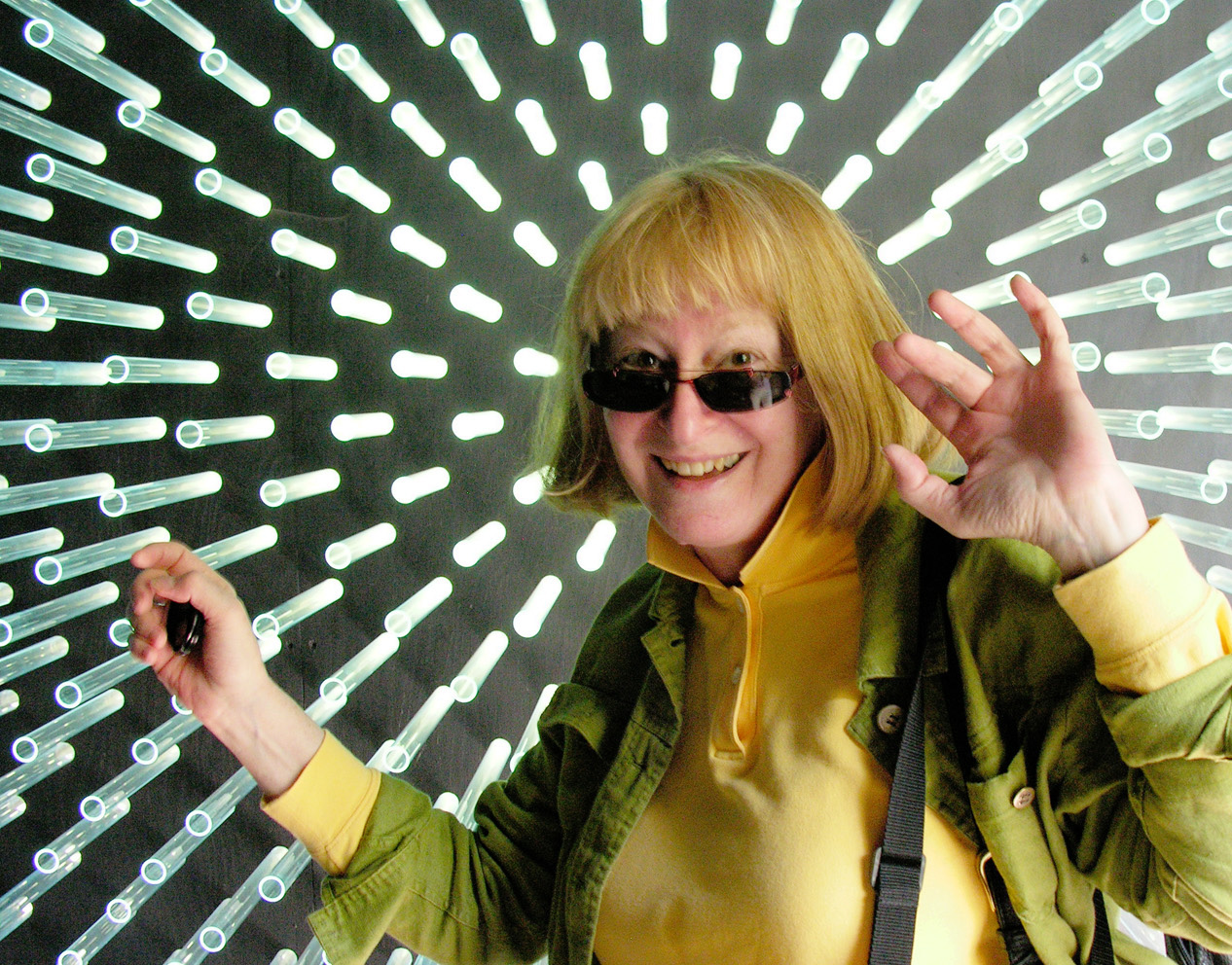 August 15, 2012: in UCB Botanical Garden. Photo by Niece R..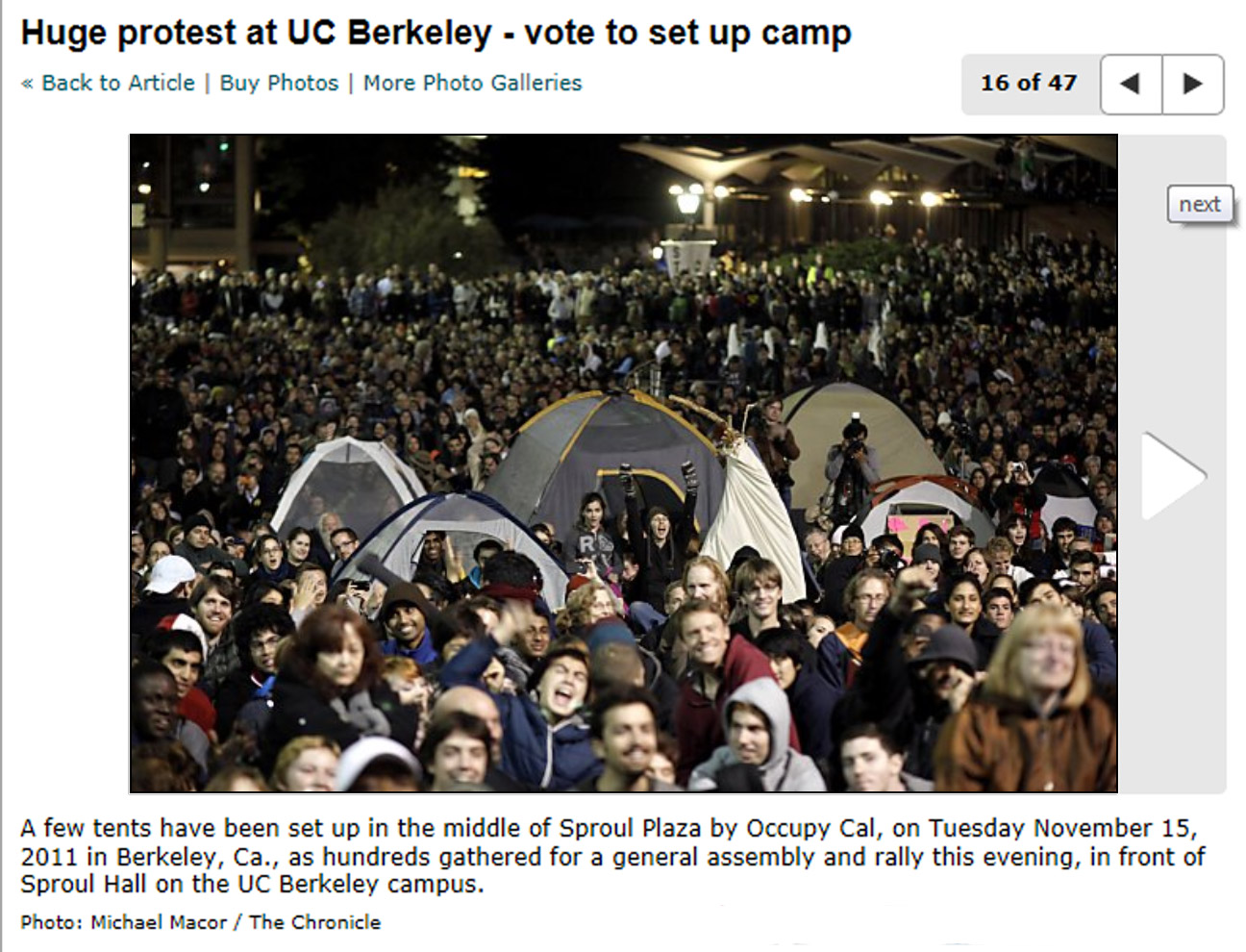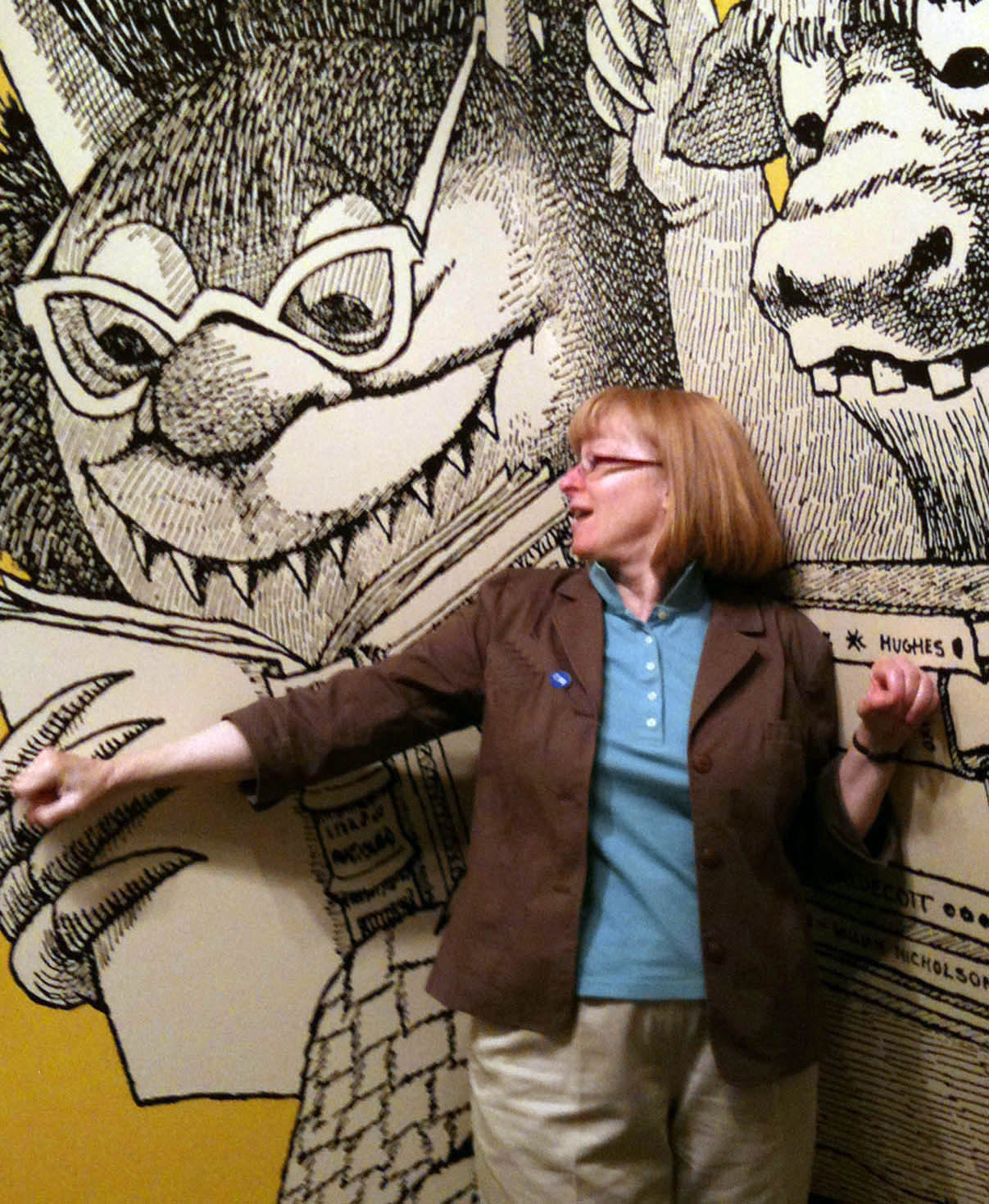 September 17, 2009: BTS at Sendak show at SF Contemporary Jewish Museum. Photo by Arianna Siegel.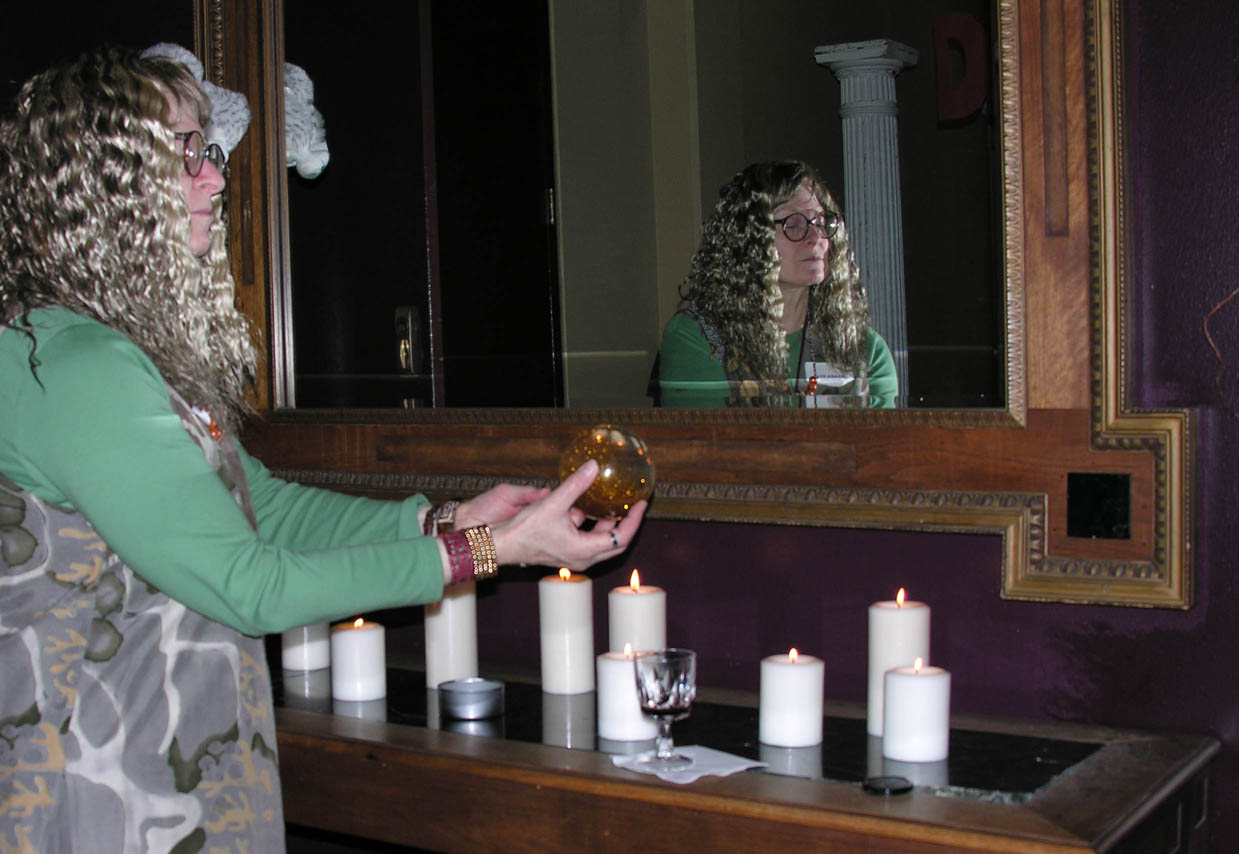 March 21, 2009 Oakland Youth Orchestra Wizards' Ball BTS as Sybill Trelawney (Harry Potter). Photo by Yingrong Su (I think).

June 27, 2007: Athens: On tour with the Oakland Youth Orchestra.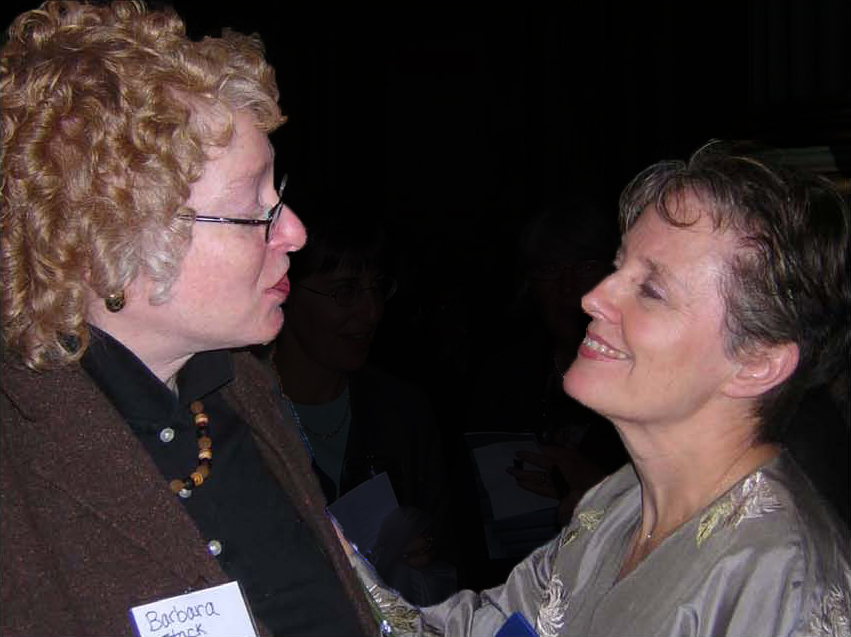 September 26, 2006: San Francisco: with Alice Waters. Photo by Conway Jones.

August 4, 2004: Self portrait having survived tour.

June 28, 2004: Sydney, Australia: With Oakland Youth Orchestra at Sydney Opera House.

June 30, 2001: Montepulciano, Italy: on tour with Oakland Youth Orchestra. Photo by Jay Levine.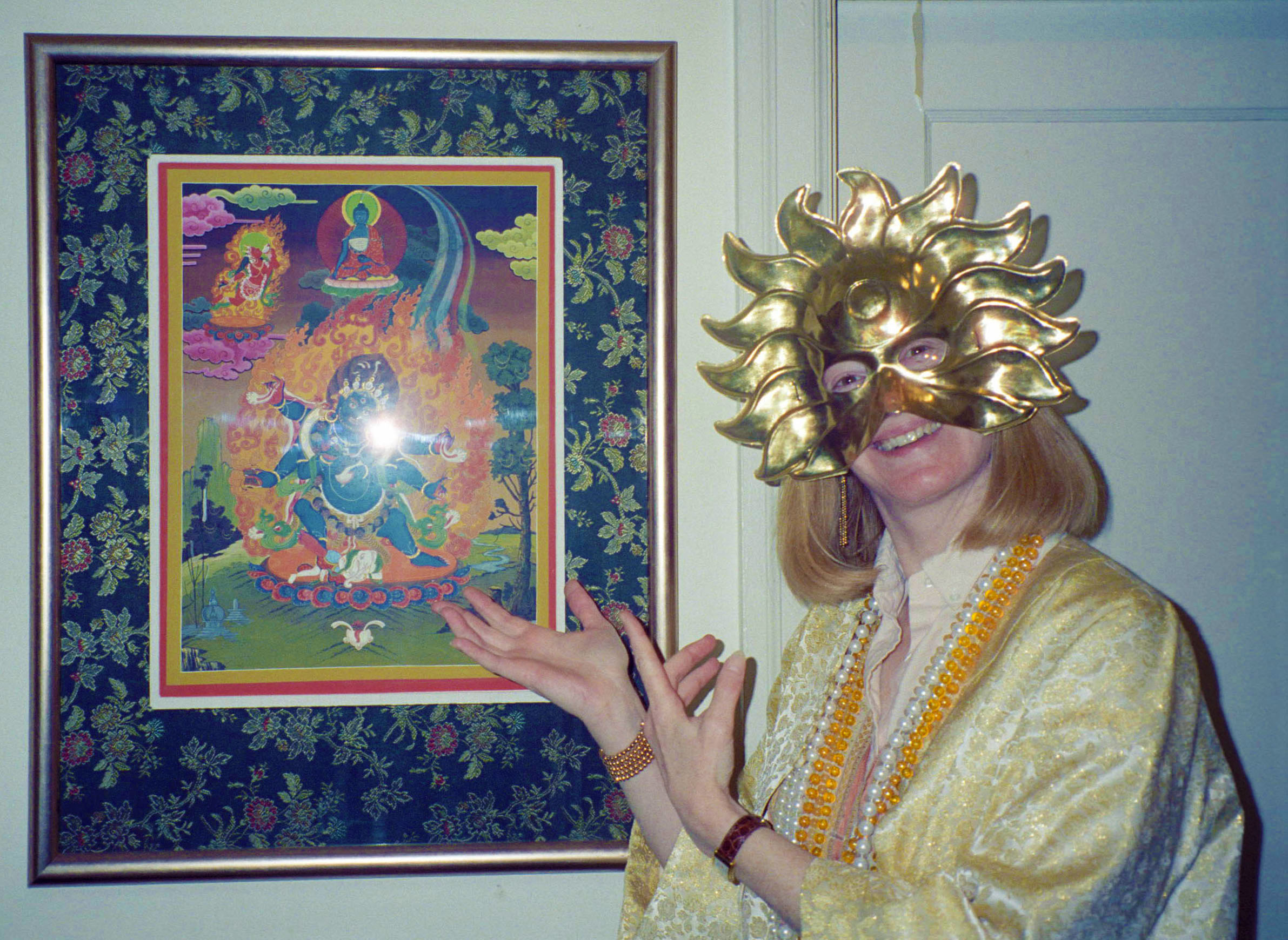 October 30, 1992: San Francisco: at Floating Lotus Gallery

December 1991: Virtual Reality--Virtuality-- in Berkeley. Photo by Jay McLaughlan.

November 1, 1991: San Francisco: Dressed as Captain Hook for Tony Serra's Hallowen party.

May, 1991, New Orleans: Going out to lunch with my mom. Blouse once belonged to Heather McLaughlin's mother. Ellen Stack photo.

December, 1990: Berkeley: Jay McLaughlin photo.

1989: Northampton, MA: playing with Hunter McCurry. Photo by Tom McCurry.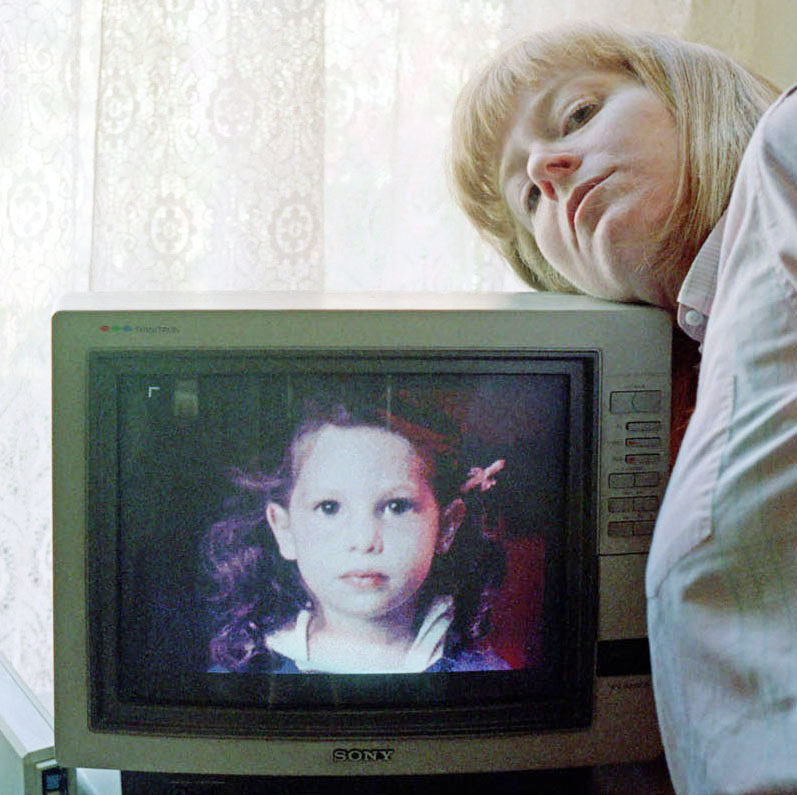 September 17,1988: Berkeley: with digital Niece R. Photo by BTS.

September 17,1988: Berkeley: with digital Niece Dori. Photo by BTS.

August 13, 1988, New Orleans, Antoines: sister Ellen, mother Anne, BTS. photo by host Larry Gettleman.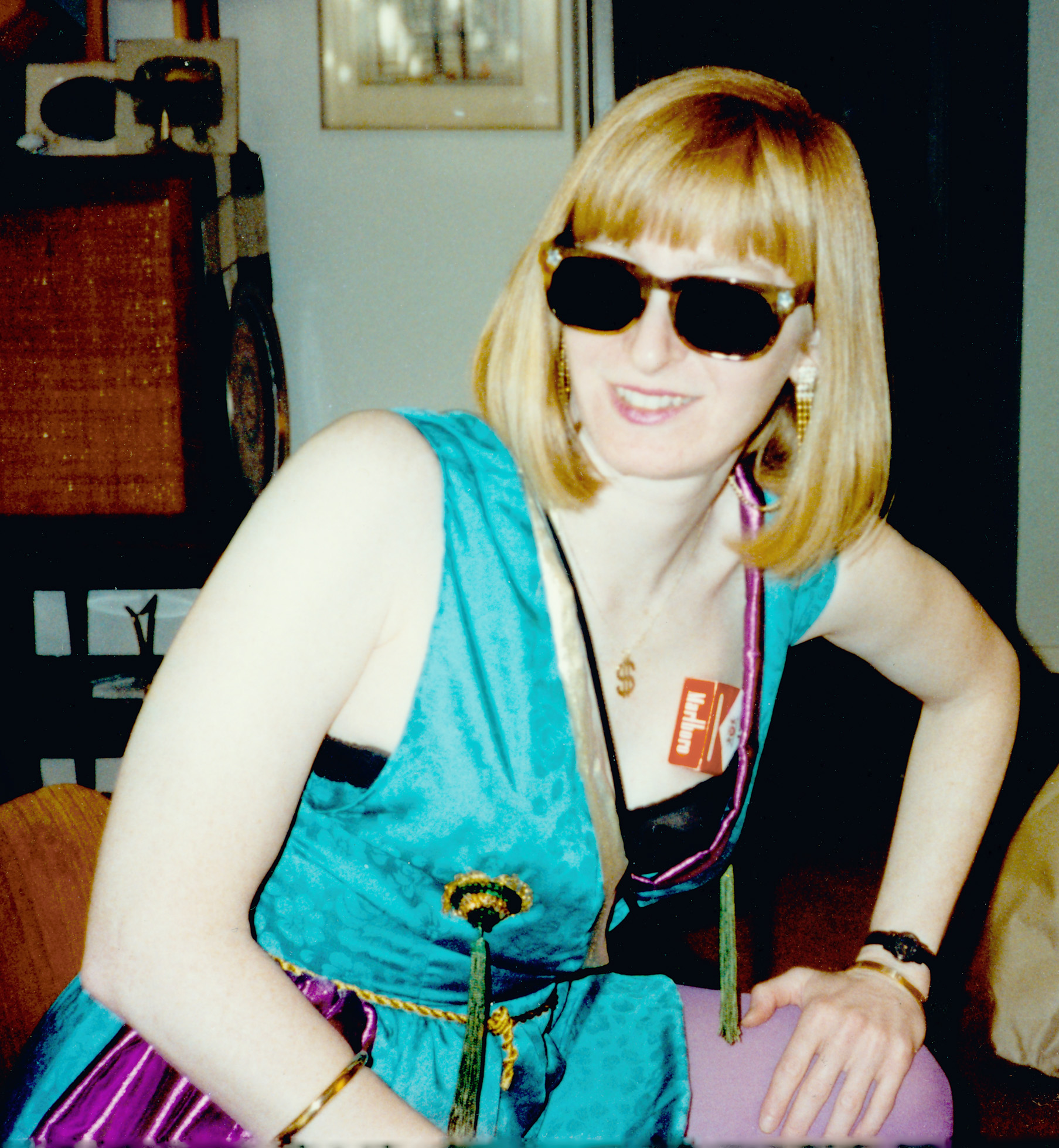 February 16, 1988: New Orleans: Mardi Gras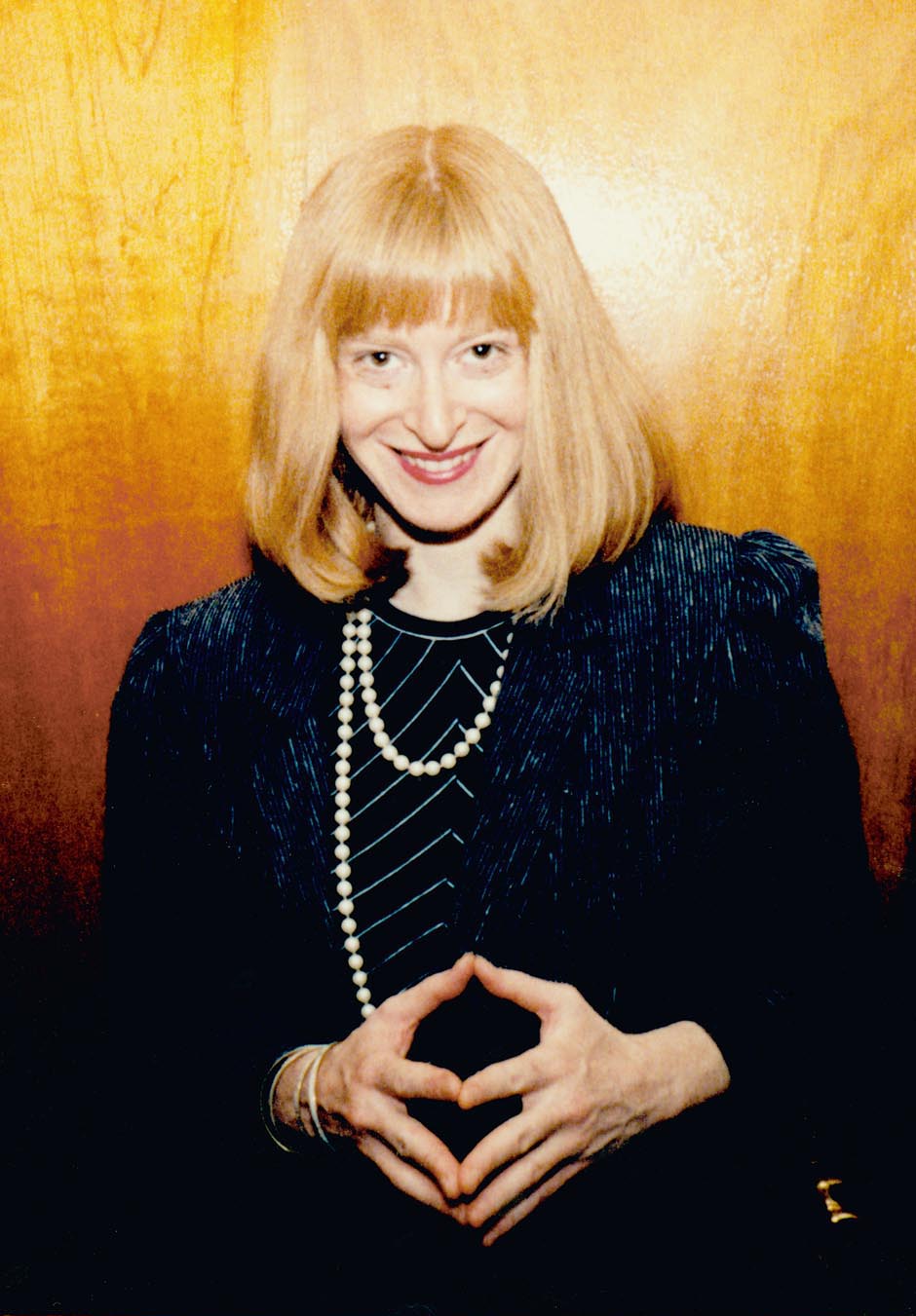 May, 1985: New Orleans. Photo by Len Sobel.

circa 1984 Fundi drawing of BTS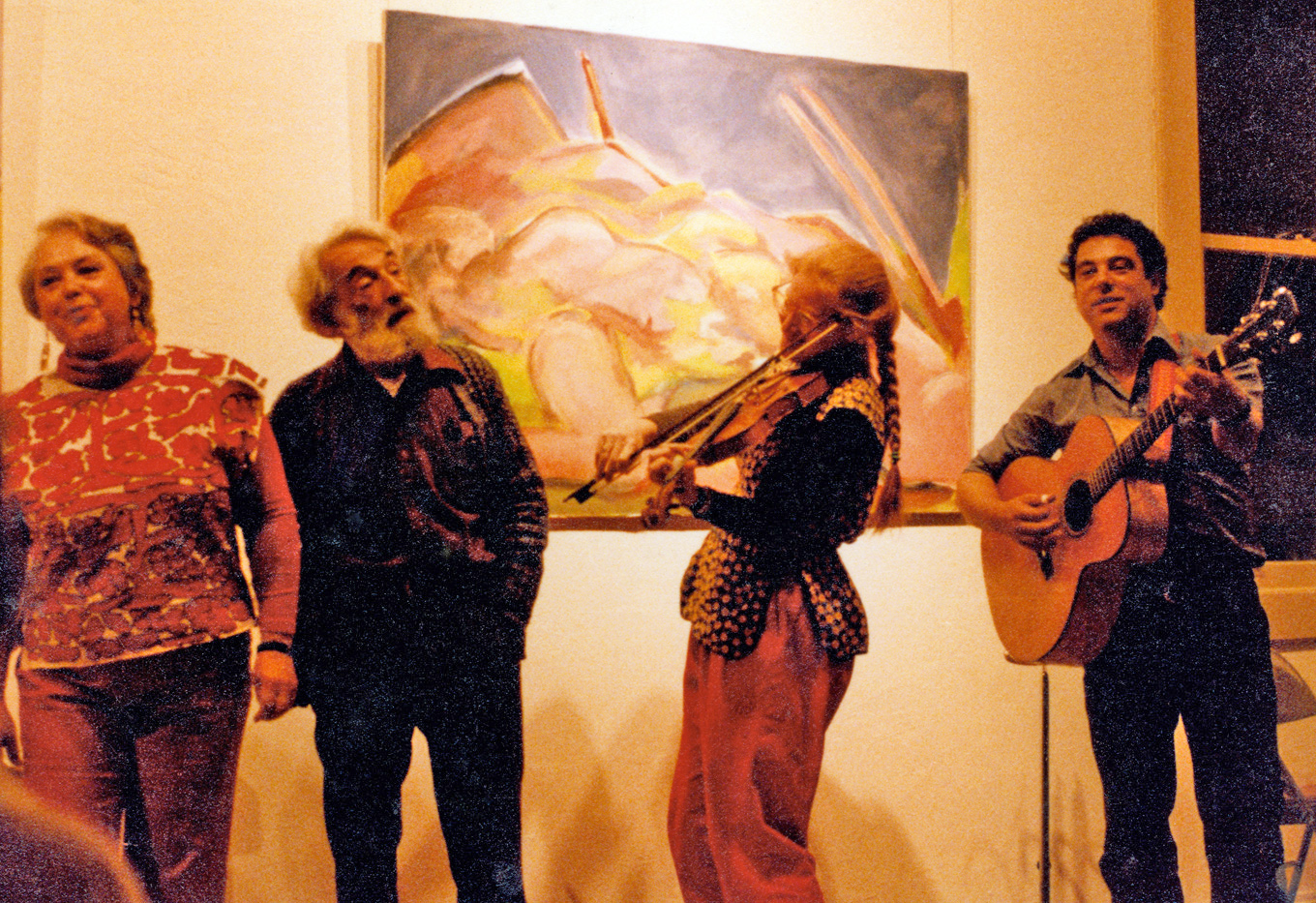 June 10, 1983: New Space, Valencia St., SF: L to R: Eleanor Walden, Irving Fromer, Barbara Stack, Jon Fromer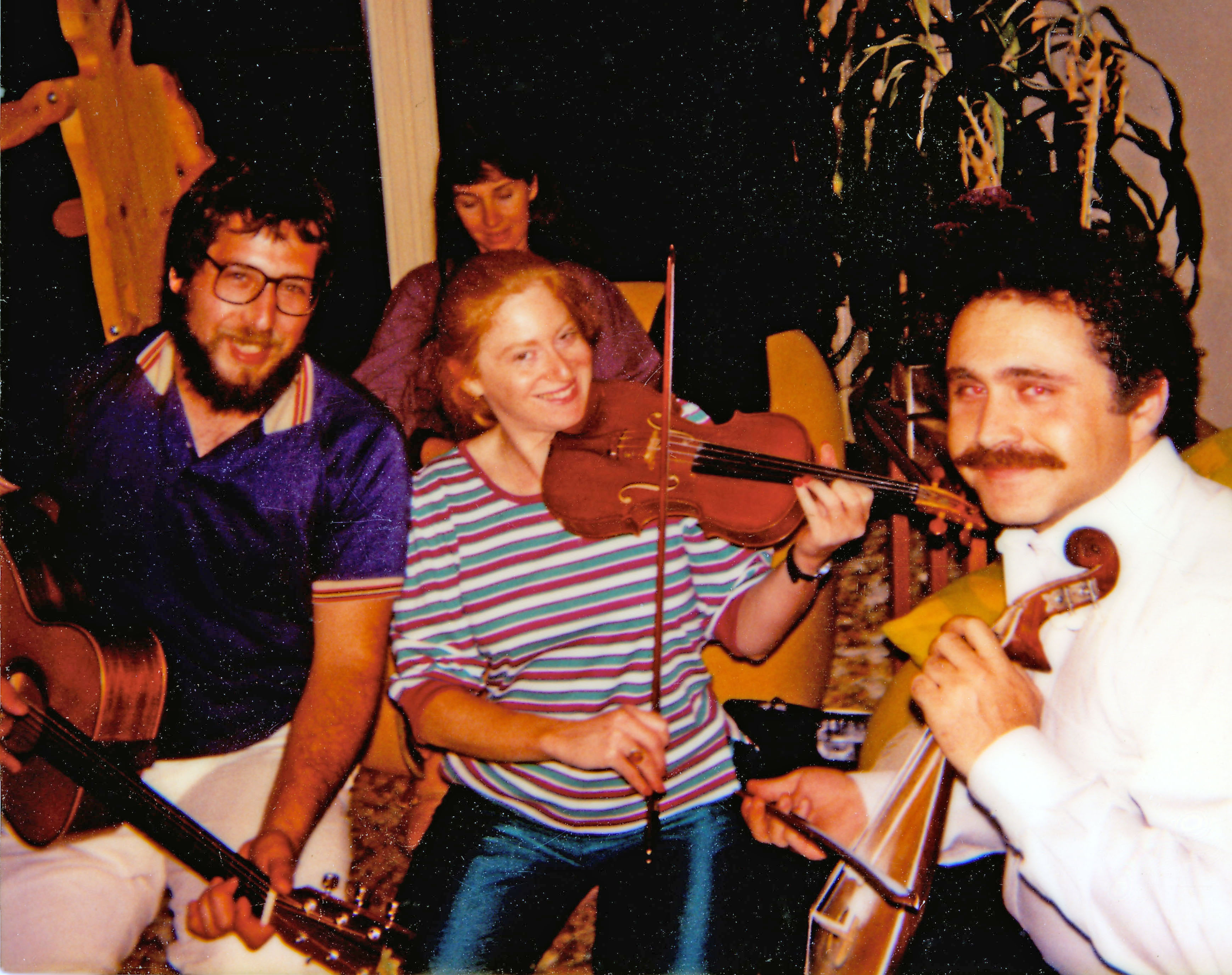 July 29, 1982, Berkeley @ Marcia's: Len Sobel, Barbara, Pavlos Daskalakis, Ellen Stack in rear.

July 29, 1982, Berkeley: Len Sobel, Barbara, Ellen Stack in rear. Effects by BTS

1982, Oakland, at Barry Smith's Hillegass cottage. Photo by Rachel.

August 18, 1981: New York City, Lincoln Center Plaza
L to R: Cindy Green, Jackie Schwab, Lyn Amnring, Joe Gerhardt, BTS

1979 circa, western Massachusetts: the shirt had been a costume in play, as I remember, "All Girl Band,"
and I was in the band (the singers were the stars but the instrumentalists had more fun)

1973: Massachusetts. My first guitar. Red high-top sneakers.

Summer, 1971 at the French convalescent home Chateau des Halles in the Loire Valley, France.
The crutches to the left are mine. L to R: ??, Franco's mom, whom I met in the hospital in Lyon, Selma, Franco, and me.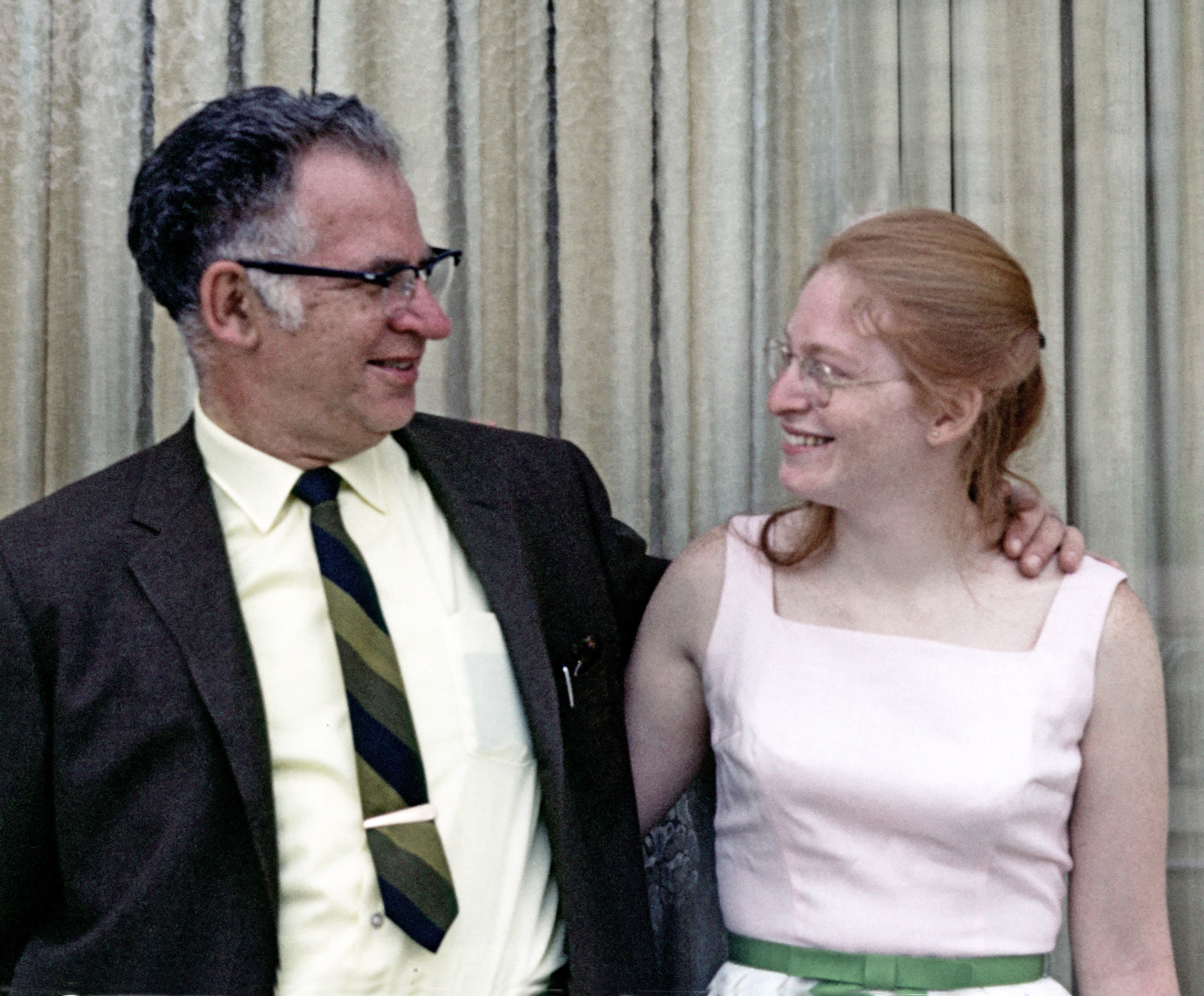 June, 1969, Waltham, MA: Isadore Stack, my dad, and I celebrate my Brandeis Graduation. Photo by Ellen Stack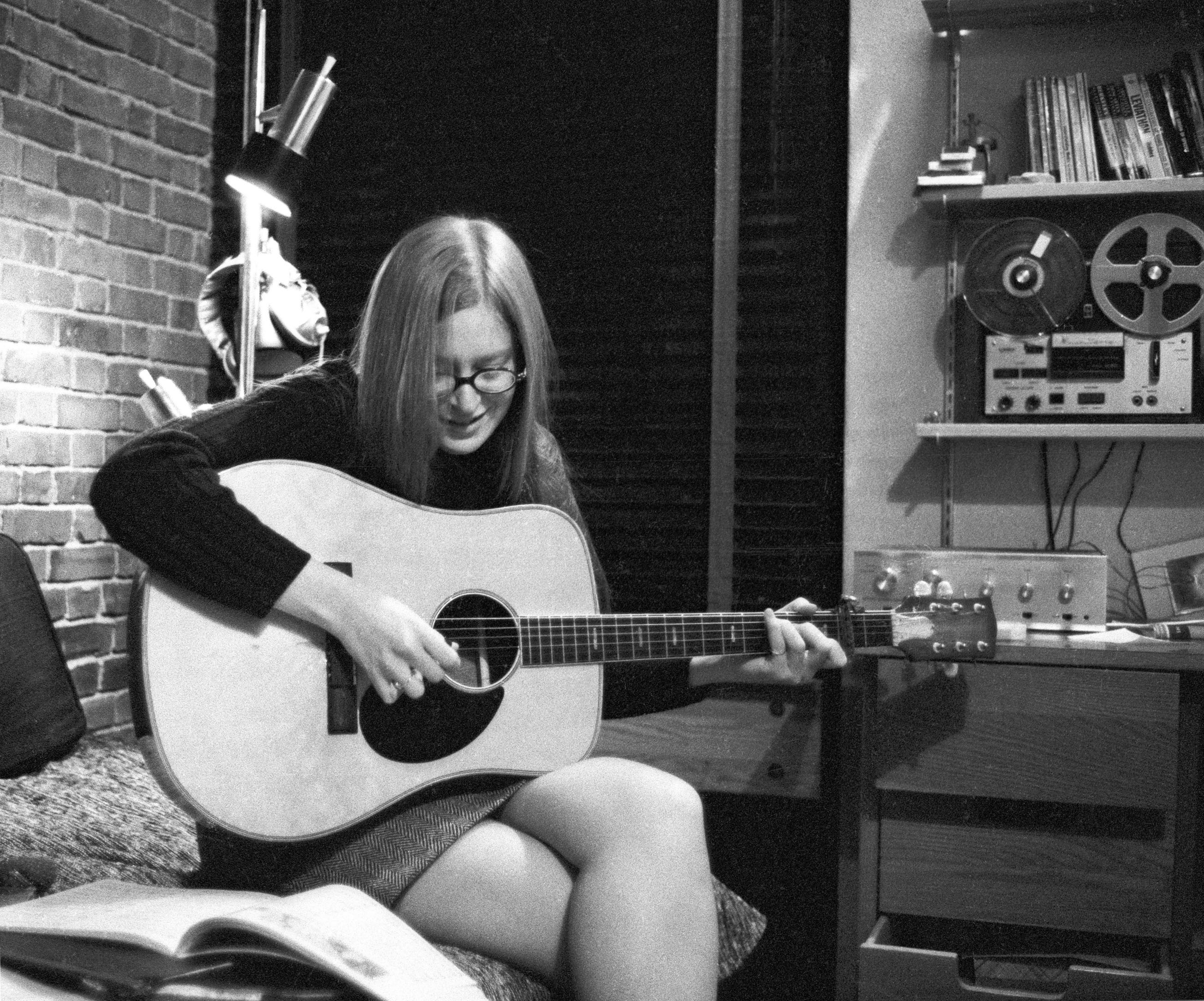 1967 in Brandeis Dorm with my second guitar and Dynaco SCA-35 that I built from a kit and customized. Photo by Walter Zimmerman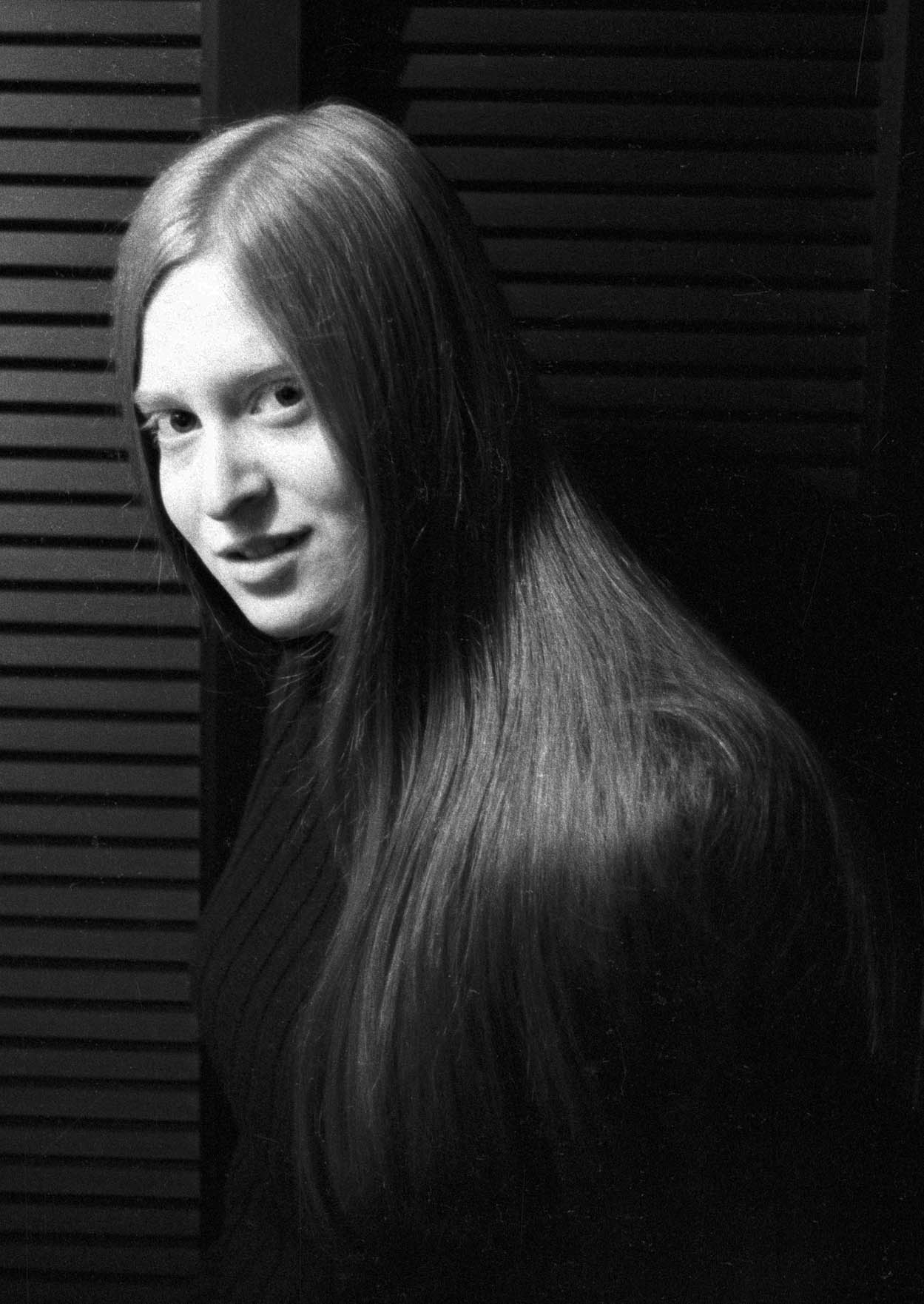 1967 in Brandeis Dorm. Photo by Walter Zimmerman

1963, Summer, Jackson Lab, Bar Harbor, Maine.


March, 1957: Atlantic City: Music Conference. photo by Mrs. Hamm

1952, Dover, NH: Ellen, Anne reading a book, Barbara on Ash Street in Dover, NH

1950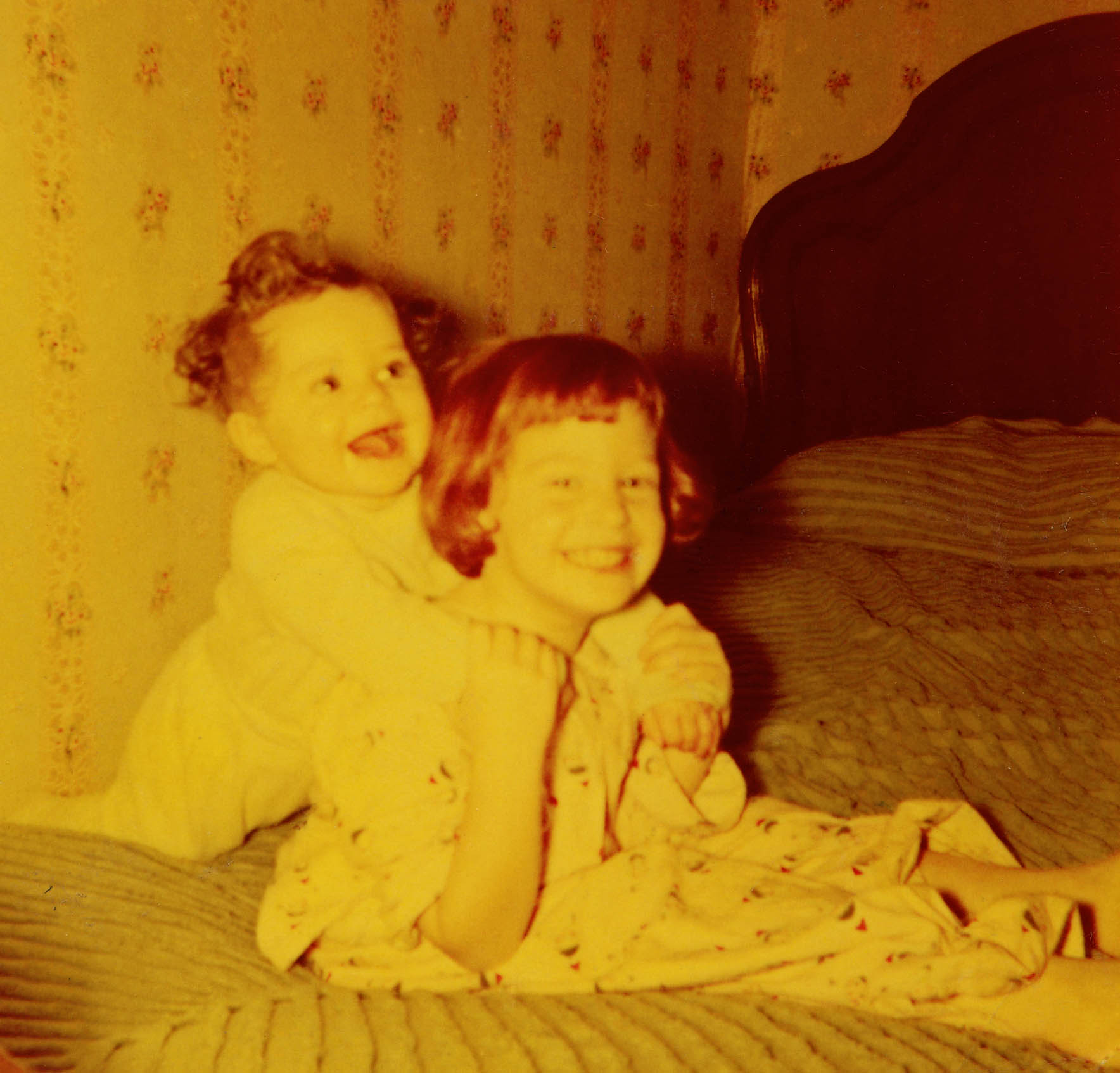 late 1950: Ellen and Barbara

Spring, 1949: Barbara and Anne Stack

1948, 206A Central Avenue, Dover, NH: with mom and dad on a day when the Supovitzes were visiting.

1948 Happy Barby

1948 Baby Barby

1948 February: Molly and Susan Cook; BTS and mother Anne