October 26, 1960: Paris: Letter from Francis Waldmann, no doubt written by his father, Roger.

September 11, 1962: Louisa Rhine letter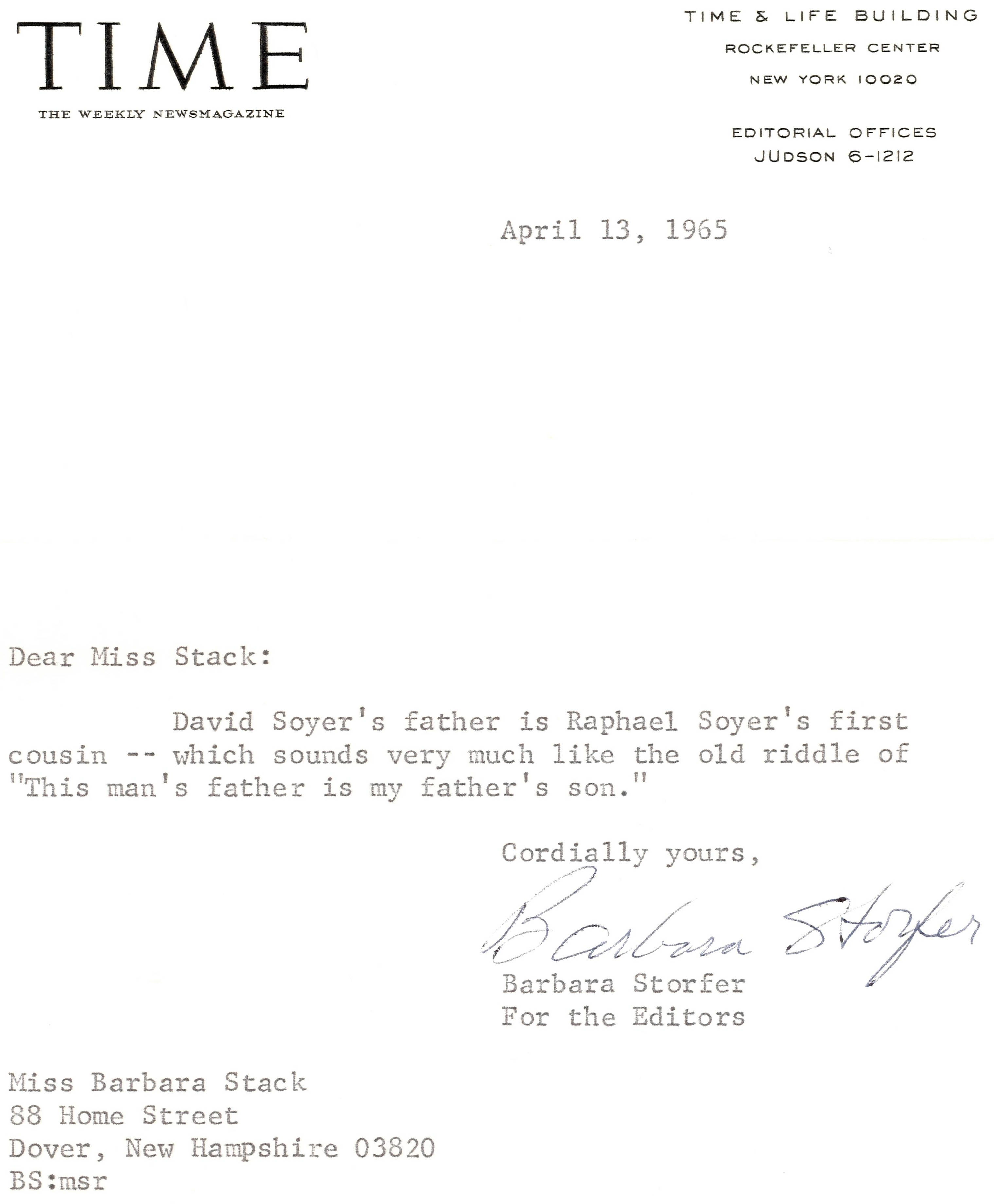 April 13, 1965: So I was reading Time Magazine and wondering...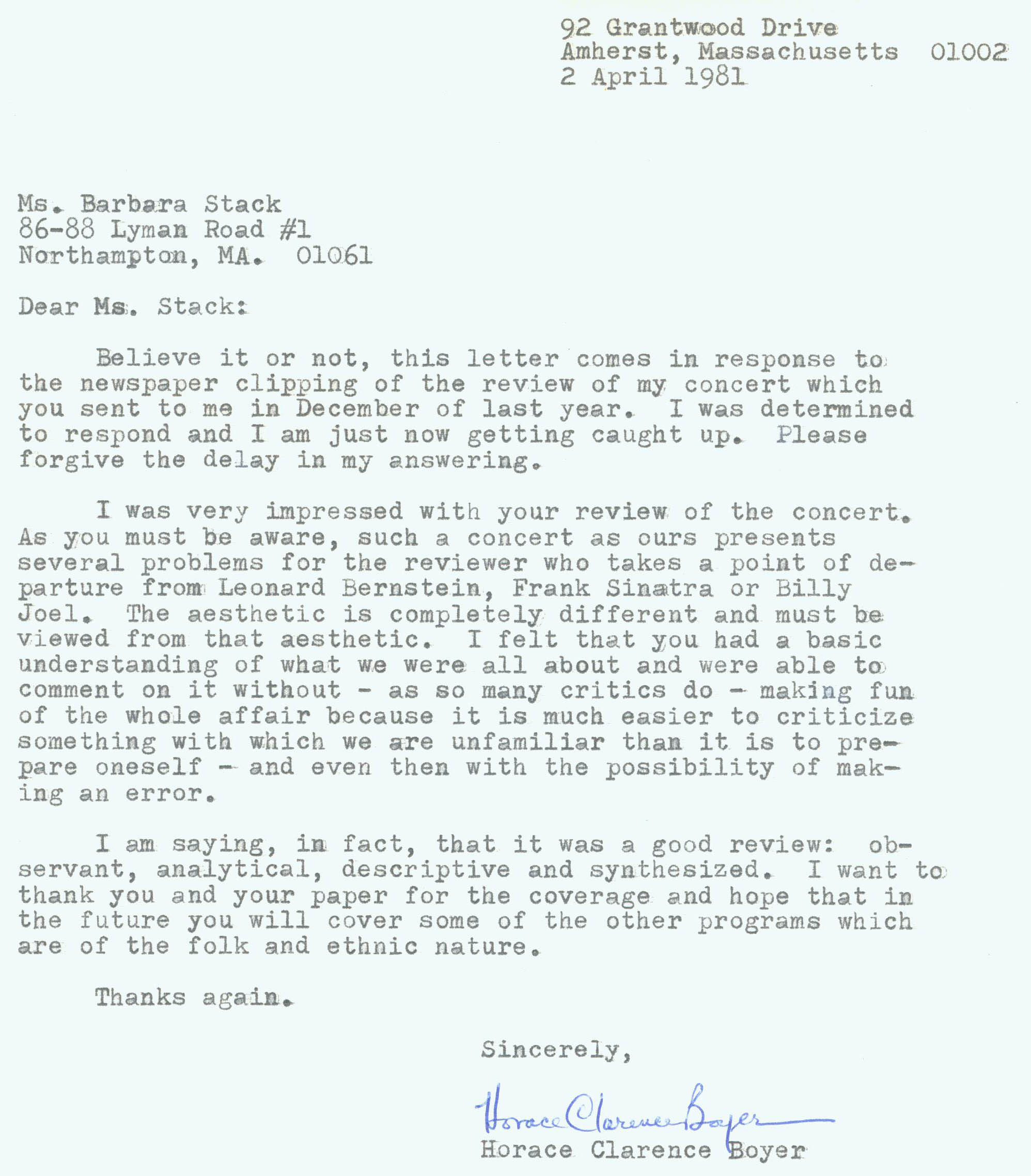 12/9/1980, Daily Hampshire Gazette, Gospel music rings true, Barbara Stack
"'Take your time,' Boyer urged.' Yes, take your time,' echoed the congregation among the audience." ...
"The PVFS began something Friday night. Spiritual practice grows with teaching and repetition.
Teachers are among us. I urge the Folklore society to convene this would be congregation again next season."
We later briefly corresponded when he was at the Smithsonian.