Avram Michel Nelson & Rachel Yecht Family Photos

Photos of families of children of Avram Michel Nelson and Toby's half? Sister Rochel Leah Yecht: Bessie, Joseph Hirsch, and Rifke Nelson
children of Avram Michel Nelson and Taube Yecht
See also Cook photos


Bessie Pesha Miriam Nelson born October 30, 1869; died October 30, 1919, Sanford, Maine.
Michael Cook Collection.

Joseph Hirsch Zvi Schlager Nelson 1876-1963 From the collection of Dorothy Chase Millman gifted to Richard Thorner.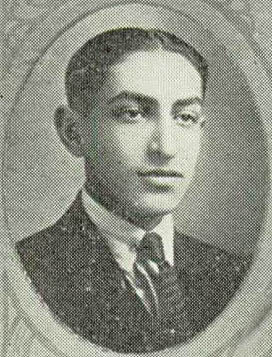 1923 Portland High Yearbook. Isadore Nelson (born Isaac Schlager)

1924: Portland: Marriage of daughter of Joseph Hersh Nelson, Annie Nelson, and Morris Stairman. Anne Thorner Stack collection.

1931: Chaye Enie Rokeach

1931: Rose Rokeach

1933 Portland High Yearbook. Rose Nelson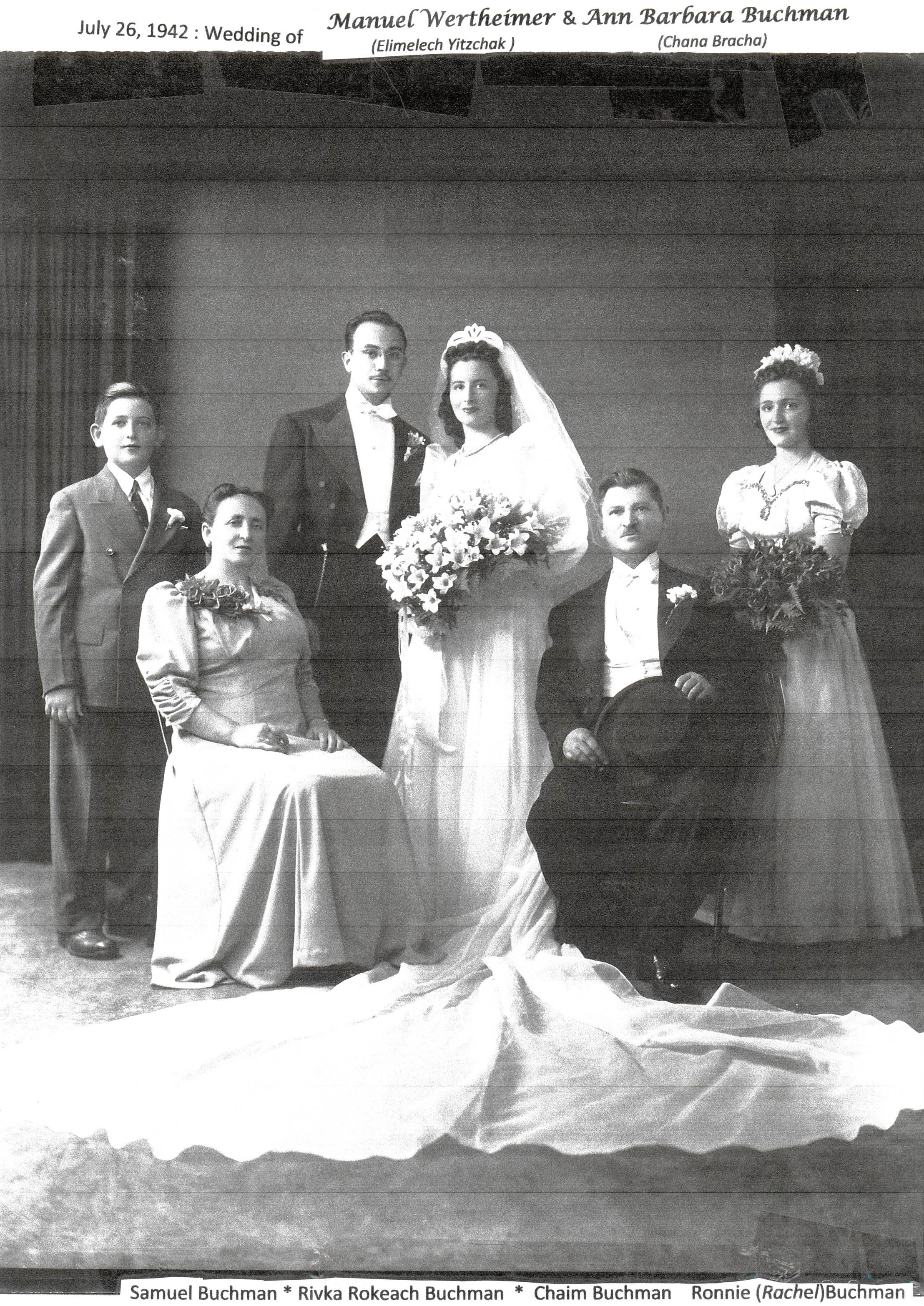 July 26, 1942: Wedding of Ann Barbara Buchman and Manuel Wertheimer: L to R, Front:
Samuel Buchman, Rivka Rokeach Buchman, Chaim Buchman, Ronnie Buchman. Marlynn Wertheimer Dorff collection.

circa 1956: From left top row: Dave Kates, Hazel Brenneman, David Finkelman, Tela Millman, Jerry & Lois Chase, Dave & Dottie Millman, Joe Robinson, Irving & Esther Robinson
From left middle row: Anne Stairman (daughter of Joseph Nelson), Dick & Jan Chase, son of Hazel Brenneman (name unknown), Etta Chase, Rose Chandler, Anne Robinson Leman, Molly Finkelman, Molly Cook, Rose Robinson?, Sadie & Sam Cook
Front: Irving & Bertha Thorner
circa 1956, Eddie Miroff Bar Mitzvah, Portland from collection of Molly Cinamon

May 29, 1966: Wedding of Marlynn Wertheimer and Elliot Dorff : parents of the bride, Rivka Rokeach Buchman and Chaim Buchman. Marlynn Wertheimer Dorff collection.
© Barbara Toby Stack where not otherwise indicated